15-18 NOVEMBER 2018
BELGRADE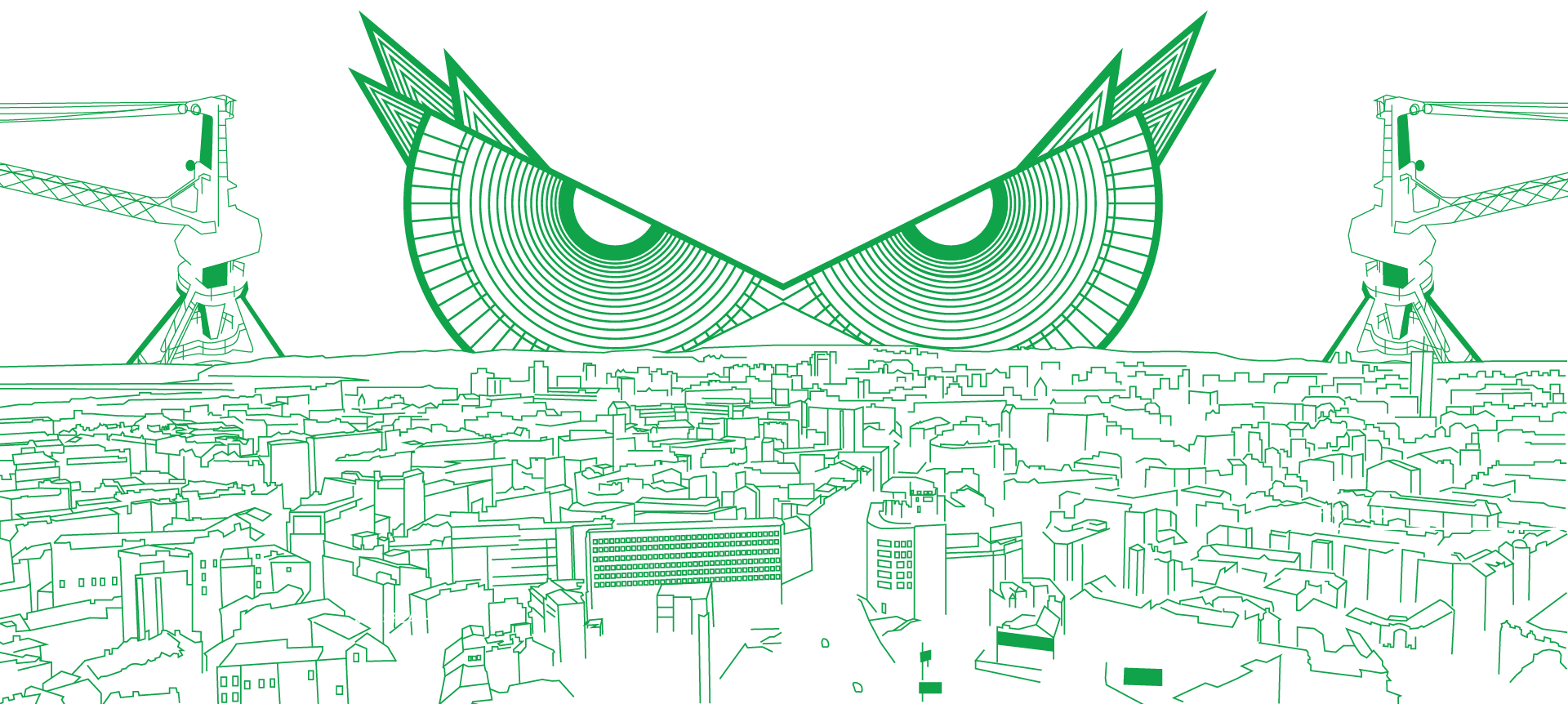 After gathering more than 20,000 electronic music fans at the Petrovaradin Fortress on the additional day of EXIT Festival last summer, which saw performances from Jeff Mills, Ellen Allien, Paula Temple & Rebekah and many more, it was time for a new festival edition, this time in Belgrade! The capital of Serbia is known for its vibrant clubbing scene and a rising reputation at the global electronic music scene.
From 15 to 18 November, No Sleep invited everyone to Belgrade for a weekend full of stellar sets in a mammoth warehouse next to Danube and other celebrated venues in the heart of the Serbian capital.
As a music platform, No Sleep has been a vital part of EXIT Festival for the past four years and in 2018, with its own festival, we are writing a new chapter together.
Port in the heart of the city
Over a sleepless weekend in Belgrade, No Sleep Festival featured dozens of artists in multiple venues for over thousands of No Sleepers. 
The indoor electronic music festival included round the clock events across several points in the heart of the city. The main event was held at the colossal Main Hangar in Port of Belgrade with its industrial setting contrasted by Europe's largest river Danube and located just 10 minutes of walking from Belgrade's epicenter, the Republic Square. The whole area is also known for its underground electronic music clubs like Drugstore, KPTM, Dot… Conference, workshops, afterparties
Besides its main events, No Sleep Festival also featured daytime parties, workshops and exhibitions, along with a music conference with very exciting international and local speakers.
Its goal was to address many different aspects and experiences that surround the electronic music scene of today. Convergence of people that have different experiences sparked a dialog on both known and yet unmapped areas of the global and local scene.
No Sleep was envisioned as a music platform that combines what a great and most intense party should look and feel with groundbreaking and forefronting electronic music and arts of both today and tomorrow.
The initial seed was created with EXIT's iconic No Sleep Novi Sad stage which quickly gained international fame. Each year, EXIT partners through No Sleep with some of the world's most exciting clubs which are showcased at the festival and make launch events. The list includes fabric, Tresor, Concrete, Sub Club, Fuse, Arma17, The Bunker NY, Avant Garde at Corsica Studios, Goa Club, Nitsa, Grelle Forelle, Drugstore, 20/44, Tunnel…
Our media partners include Resident Advisor, DJ Mag, Mixmag, XLR8R, Crack Magazine, Data Transmission and few dozen more regional outlets.
"Home to the most interesting lineups!"
— Resident Advisor
"There are few stages in the world that compare."
— DJ Mag
"The past years have seen Exit's No Sleep stage become a festival in itself."
— XLR8R
"Our favorite stage from EXIT Festival."
— Data Transmission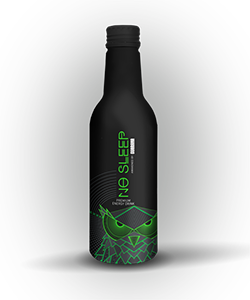 Nowadays, besides the stage at EXIT and its own festival in Belgrade, No Sleep platform also has its annual beach edition at Sea Dance Festival in Montenegro and even its own limited series of light energy drink packed in recyclable aluminium bottles with No Sleep's distinguishable design called No Sleep awakened by Guarana.
No Sleep lineups brought 200+ artists over the past four years
Hundreds of artists gathered around No Sleep events to this date, from last year's No Sleep Festival to No Sleep Novi Sad stage at EXIT, or its beach edition at Sea Dance Festival, to all the numerous No Sleep events accross some of the world's leading clubs, including both global and regional heroes:
Abelle
Adiel
Akioki
Amelie Lens
Antigone
Bas Mooj
Behzad & Amarou
Ben Vedren
Beyond House
Bjarki
Blackhall & Bookless
Boža Podunavac
Brka
Bryan Kasenic
Cassegrain
Campbell Irvine
Charlotte de Witte
Clockwork & Avatism
Craig Richards
Daniel Avery
Dasha Redkina
Dasha Rush
Dax J
Deepchord
Dejan Milićević
Denis Horvat
Denis Sulta
Disco Not Disco
DJ Fra
DJ Jock
DJ Red
DJ Tennis
Dr. Rubinstein
Eagles & Butterflies
Ellen Allien
Eric Cloutier
Erika
Etapp Kyle
Fabrizio Sala
Filip Xavi
Fort Romeau
Francois X
Föllakzoid
Forest People
Function
Giorgio Gigli
Harry & Domenic
Henning Baer
Helena Hauff
Honey Dijon
Ilija Djokovic
Insolate
Jane Fitz
Jeff Mills
Jennifer Cardini
John Selway
Julia Govor
Kangding Ray
kӣr
Klaus
Kobosil
Kristijan Molnar
Lag
Lego
Leo Pol
Løt.te
Man Power
Marko Milosavljević
Midland
Mihajlo HFM
Mike Servito
Monosaccharide
Moritz Von Oswald
Moscoman
Nemanja Krstić
Nenad Marković aka 33.10.3402
Nicolas Lutz
Nikita Zabelin
Nina Kraviz
Noise Destruction
Parrish Smith
Patrick Russell
Paula Temple
Philipp Gorbachev
Pierre
Powell
Psyk
Radial
Ranishe Niyaak
Re: Axis
Rebekah
Rebolledo
Red Axes
Regen aka Miloš Pavlović
Rødhåd
Scalameriya
Schwabe
Scott Fraser
Shlømo
Silvie Loto
Sleeparchive
Sloxxx
SNTS
Sofia Rodina
South London Ordnance
Space Dimensions Controller
Stevie Whisper
Svetlana Maraš
Tapan
Techa
The Hacker
Tijana T
Tin Man
TKNO
Tolouse Low Trax
Tommy Four Seven
UVB
Vakat aka Aleksandar Grum
Vatican Shadow
Vlada Janjić
Vladimir Aćić
Vladimir Ivković
Voiski
Zadig
Abelle, Adiel, Akioki, Amelie Lens, Antigone, Bas Mooj, Behzad & Amarou, Ben Vedren, Beyond House, Bjarki, Blackhall & Bookless, Boža Podunavac, Brka, Bryan Kasenic, Cassegrain, Campbell Irvine, Charlotte de Witte, Clockwork & Avatism, Craig Richards, Daniel Avery, Dasha Redkina, Dasha Rush, Dax J, Deepchord, Dejan Milićević, Denis Horvat, Denis Sulta, Disco Not Disco, DJ Fra, DJ Jock, DJ Red, DJ Tennis, Dr. Rubinstein, Eagles & Butterflies, Ellen Allien, Eric Cloutier, Erika, Etapp Kyle, Fabrizio Sala, Filip Xavi, Fort Romeau, Francois X, Föllakzoid, Forest People, Function, Giorgio Gigli, Harry & Domenic, Henning Baer, Helena Hauff, Honey Dijon, Ilija Djokovic, Insolate, Jane Fitz, Jeff Mills, Jennifer Cardini, John Selway, Julia Govor, Kangding Ray, kӣr, Klaus, Kobosil, Kristijan Molnar, Lag, Lego, Leo Pol, Løt.te, Man Power, Marko Milosavljević, Midland, Mihajlo HFM, Mike Servito, Monosaccharide, Moritz Von Oswald, Moscoman, Nemanja Krstić, Nenad Marković aka 33.10.3402, Nicolas Lutz, Nikita Zabelin, Nina Kraviz, Noise Destruction, Parrish Smith, Patrick Russell, Paula Temple, Philipp Gorbachev, Pierre, Powell, Psyk, Radial, Ranishe Niyaak, Re: Axis, Rebekah, Rebolledo, Red Axes, Regen aka Miloš Pavlović, Rødhåd, Scalameriya, Schwabe, Scott Fraser, Shlømo, Silvie Loto, Sleeparchive, Sloxxx, SNTS, Sofia Rodina, South London Ordnance, Space Dimensions Controller, Stevie Whisper,, Svetlana Maraš Tapan, Techa, The Hacker, Tijana T, Tin Man, TKNO, Tolouse Low Trax, Tommy Four Seven, UVB, Vakat aka Aleksandar Grum, Vatican Shadow, Vlada Janjić, Vladimir Aćić, Vladimir Ivković, Voiski, Zadig
+ many more awakened acts who played at No Sleep lineups over the past four years.